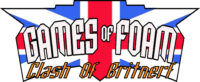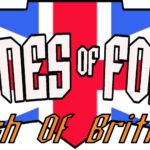 Clash Of Britnerf!
£55.00
A weekend of HIGH fps ACTION! 18+
Description
Event Details
Description
Clash Of Britnerf Is a weekend High Fps nerf event in the South of England. This is an 18+ event
This will be a weekend and included in the your ticket is playing Saturday and Sunday and Camping Friday and Saturday.
We will provide some BBQs for the Saturday.
Games will be 10:00 till 16:00 both days. with breaks to load up and an hour long lunch break both days.
If you can only make 1 day be sure to message us on facebook or email Chris@gamesoffoam.co.uk and we can sort out day tickets.
There also may be some surprises over the weekend 😉
RULES:
250 fps blaster cap for all blasters will be in effect, if we find a blaster is hitting too hard we will ask them not to be used. this will be at the Marshall's discretion.
HPA Blasters are welcome and we have a HPA fill station on site.
Smoke and blank firing grenades are welcome. (please see our rules page for more in-depth rules on these items)
No FVJs (Hard tip dart)
EYE PROTECTION MANDATORY!
No smoking in the Safe or Battle zone.
No alcohol
No swearing or aggressive behaviour
Minimum age is 18 years old
With the current situation that is happening in the world right now please read our Covid-19 statement on how we are keeping you safe and our games fun for everyone to enjoy.
https://www.gamesoffoam.co.uk/covid-19/
Event Details
Start date: 06/08/2021
End date: 08/08/2021
Start time: 17:00 BST
End time: 17:00 BST
Venue: Dog Tag Airsoft
Directions: Holmbush Events, Crawley Road, Faygate, West Sussex, RH12 4SE
Phone: 07807001334
Email: info@gamesoffoam.co.uk