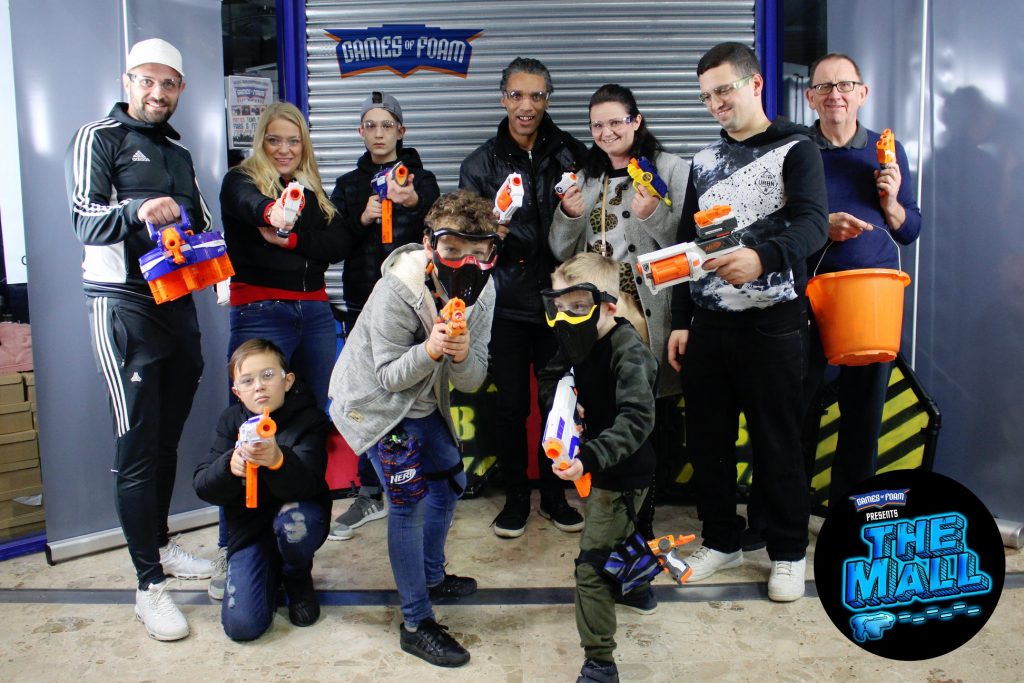 Nerf Battles are like paintball but without the Mess or the Pain! We run large Nerf Events with the emphasis on FUN. Inside shopping malls, Underground caves, Napoleonic forts and schools. Teams battle it out or work together to defeat the zombie horde.
If you're not too keen on the pain caused by paintballs then NERF is for you!
Nerf battles are recommended for 6 years upwards depending on the event so please do check!
You can use your own blasters and face protection at our events if you wish.
We allow modded blasters at our events, be sure to check the limits for them in the event details!
We play many different games at our events so everyone will be different!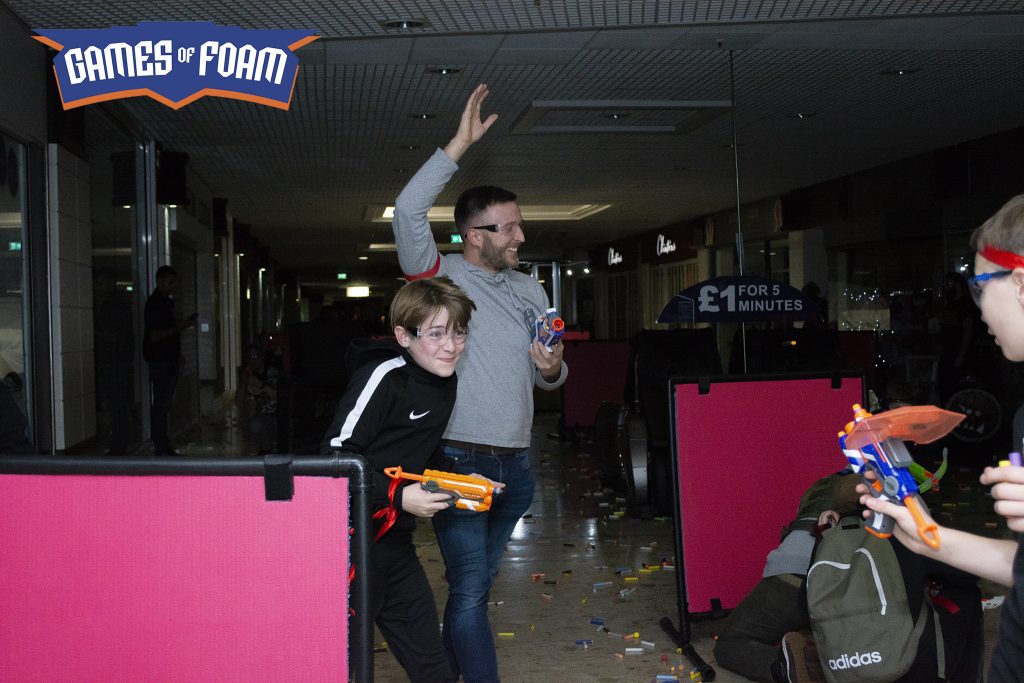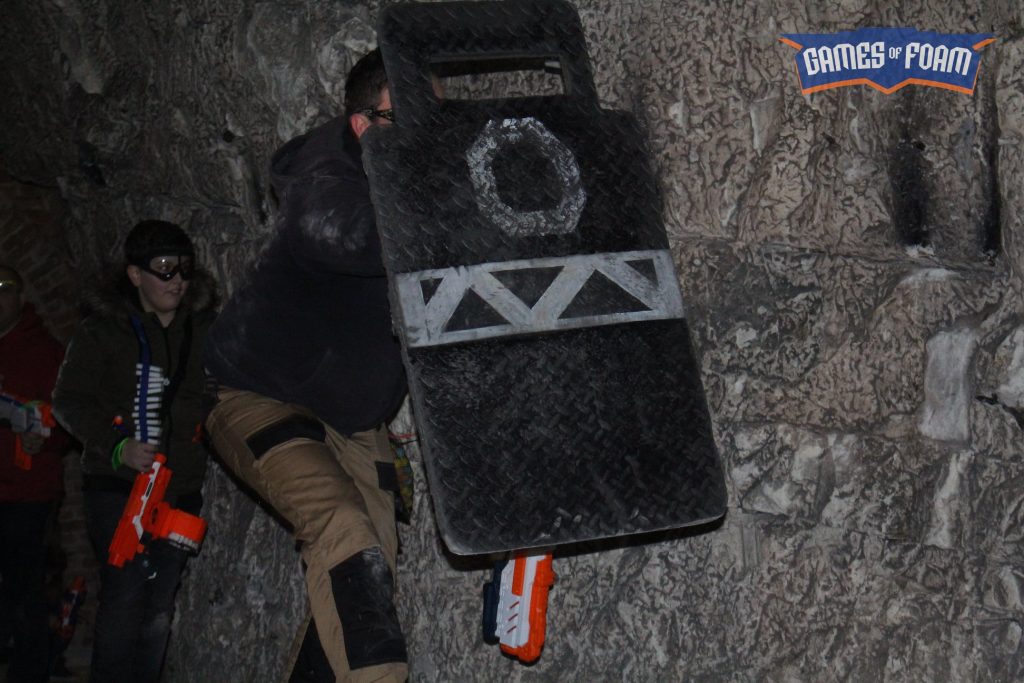 ---
Nerf battles are available for.